It's ANNUAL RENEWAL TIME! Read HERE about why CATB collects dues and how to pay them. You'll also find a handy paypal button when you scroll down to the bottom of the page.

>>>>>>>>

We love our community EVENTS & social gatherings! Click on the link to view photos from past events or find latest posts about upcoming events. More details on current events can also be found under "Announcements" after you login above.


Local Exchange News
12 Caleb's Lane Rockport MA 01966
Phone 978-219-6776
89 MEMBERS 29,828 HOURS EXCHANGED
If you have any questions or feedback for us we'd love to hear your thoughts!
Welcome to the
Cape Ann TimeBank Member Site!
Members please sign in above to see
offers, requests and announcements.
Helpful information:
Your username for login is your email address.
Can't login? click here to reset your password.

Stay tuned to this spot for details about our next Time Bank gathering!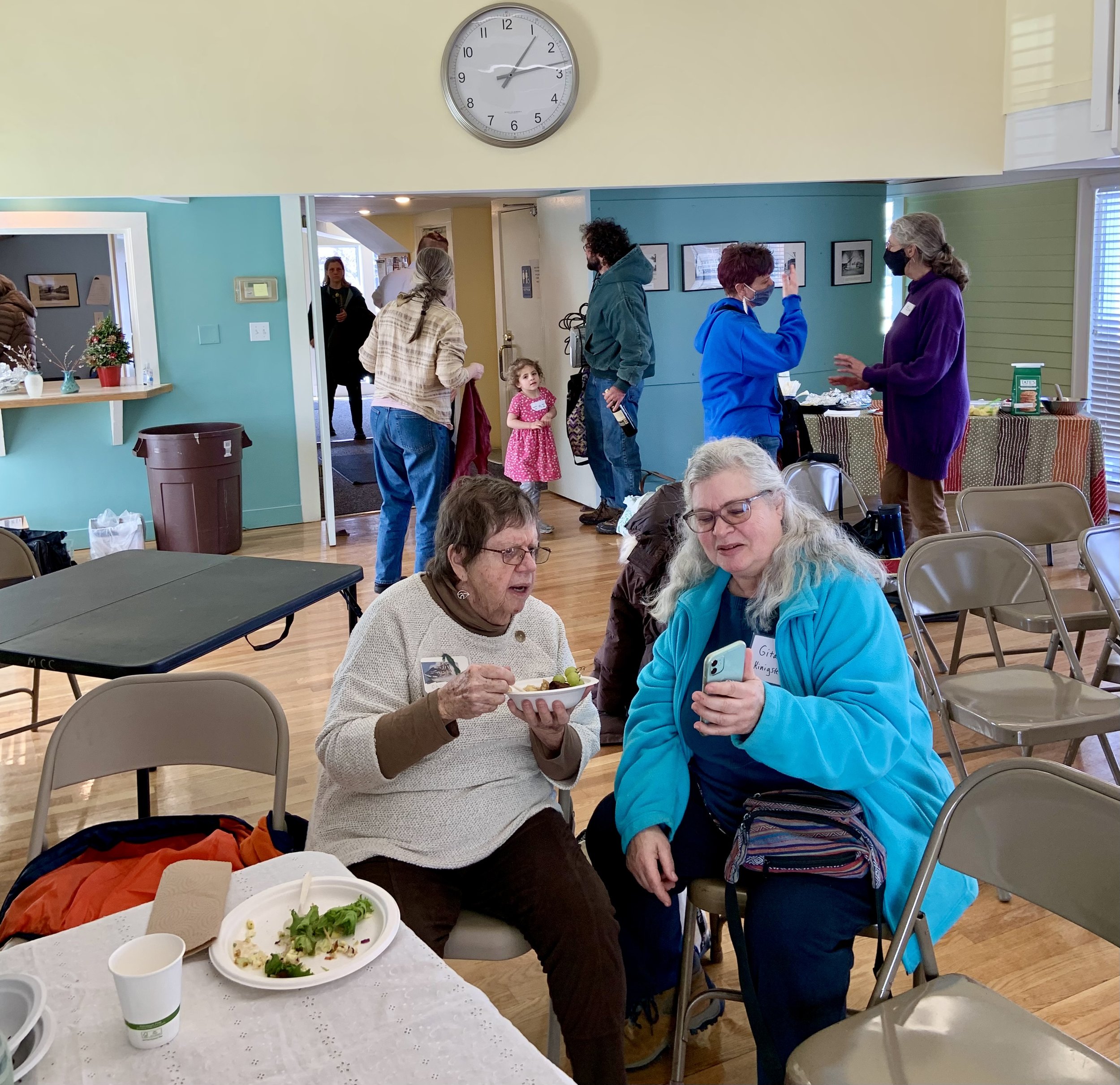 Our first post-pandemic Annual Meeting NOT held on Zoom! We had a really good turnout, learned about our new software and shared delicious potluck dishes. Big shout out and appreciation to all our fantastic helpers: Gil Frieden, Linda Coleman, Cheryl Davis, Jane Millitello, Clay & Imi Kern and Heather Soini and others who lent a hand during clean up. This shot was taken towards the end so we missed getting a lot of the attendees in the shot, but a big thank you to all who turned out!
Just a reminder, please be courteous and respond to a member's request within 48 hours, even if it's to let them know you can't currently help them.
A service exchange or time bank is a network of individual, organizational and business 'members' that provide services, track and bank their hours and then spend those hours to get their own needs met. A service exchange is NOT a barter network, since nothing is 'exchanged'. One 'member' provides a friendly, neighborly favor to another and records the time they spent doing so.